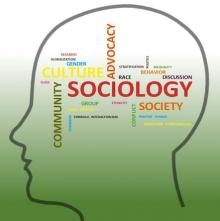 Sociology is the systematic and fascinating study of modern society at different levels: from face-to-face interactions to social groups, to institutions, and broad societal trends like globalization. Sociologists examine patterns of social life, the creation of social order itself, and the important role of relative power and position in society.
In our courses, students look at how we are influenced by being members of a social world, as well as how we actively create that world together. They learn to develop a "sociological imagination" or the ability to draw connections between issues in their own lives and the ways society is structured.
Our selection of classes at SRJC provides students with a basic understanding of methods and perspectives for both observing and understanding society.
These courses are an excellent preparation for upper division Sociology classes at a four-year university, for careers in human services, teaching, business, law, medicine, or health services. Whether they are taken for requirements, career preparation, or for personal enrichment, Sociology classes will expand students' interest in and awareness of their social contexts.